Hi, nice to see you here!
My Name is Martin Himken and I'm a computer scientist with passion for completion. I started as a certified IT specialist in system integration and now lead my own team in Windows and Office at the IT Competence Group (yes, that is the name!) If you'd like to get in contact with my please use Xing or LinkedIn.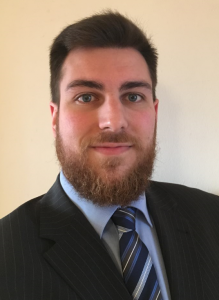 I really like to study new technologies and try to evaluate and test them (even on myself) whenever I have time to do so. A quick list of things would be as follows. Please note that this list is by no means ordered OR complete OR based on my knowledge on a certain topic.
For a short list of things I really do know, visit the subpage:
SCCM (or other products in that category)
Client Design (especially Windows 10)
Office 365 (and corresponding technologies!)
Website security and hardening
Windows Server
Low budget private infrastructure (WSE 2012-2016, Website-Hosting, E-Mail Hosting)
Since I like Video Games I spend a good part of my free time with them. You might've noticed that I here and there talk about some of them on here. That also includes ranting about games, but usually I take the time to talk about a game when it was really good, really bad or… or… well… something in between(?)
I also love music and I'm not exaggerating, when I say that there is next to no (major) genre that I don't listen to. Unfortunately I never picked up an instrument on my own – except if you count my keyboard strokes as music (haha). It should be noted that there're some exceptions to that "all genre" things, but lets not get into details on that.
If you'd like to contact me, about any article on this website, content hosted on this website or similar don't hesitate to write an E-Mail to spam@manima.de or (for now) comment on the article. (I tried this a few times and I decided that it's for the best to leave this off.) However, for job proposals or if you would like to work with us/me in a project, contact me via Xing or LinkedIn (links above)
About this website
If you have been here before, you'll have noticed the 'little' change, but for everybody else: This is the third relaunch of this website. I mainly did it this time, because I was – plainly said – way too lazy to make an overhaul. The old WordPress I used was flawed, old (we're talking a couple major version changes…), had bugs and was still using HTML4. So instead I redid the webpage, upgraded to a newer Version and gave the site a new look.
Lets make one thing very clear: There is no clear focus of the content of this webpage! I will post whatever I feel like posting about. I will try my best to add a category every time so you may filter to your hearts content.
This is now the fourth Version of this website, rebuild on December 2015 but this time keeping the content. It's using a new theme (which unfortunately still has a few bugs since it is still in beta), supports DNSSEC has valid TLSA records. The Mail servers have been configured to support DANE now and for some extra information (and security) I added a DMARC entry. I really feel more websites should use this techniques!
EDIT: I now support Brotli compression and implemented HSTS – again. No idea why that was not activated. If I'm feeling confident I might implement HPKP as well soon. HTTP/2 is not supported in IIS 8.5, since I might change my provider soon you might see me going from Server 2012 to 2016!
One more thing
Privacy information
This website is using Piwik Matomo as analyzer. Since the data is kept on _my_ server for my curiosity purposes – I obviously don't give anybody else the data. If you're still not comfortable with that, here's the opt-out. It's a cookie that tells Matomothat you don't want to be 'tracked' (as in 'tracked' how long you've been here and what you where looking at, no this does not require a webcam… what are you… nevermind). This cookie however will only tell my website to not analyse you. Other websites using Matomo will still be able to. Matomo is also set to honor your DNT (Do Not Track) request. Like I mentioned it's only my curiosity that still keeps this running.

Here's what the data looks like:
Last updated: July 1, 2018 at 19:12 pm